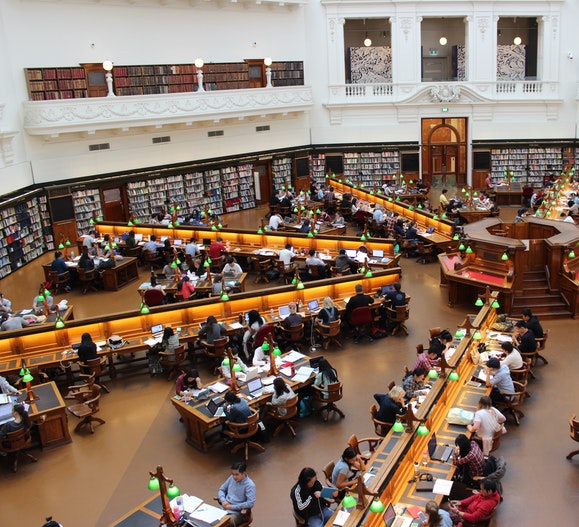 Overview
At the beginning of the 2004/2005 academic session, more Engineering Programmes and Applied Sciences Programmes were added to already existing programmes. These additions gave birth to Petroleum Engineering and Chemical Engineering Programmes in October 2004 under one Department. However, Petroleum Engineering became a full- fledged Department in the 2007/2008 Academic Session. It is a 5-year (10 semesters) Programme that leads to the award of Bachelor of Engineering (Honours), B.Eng (Hons), in Petroleum Engineering for successful students. General Engineering courses are taught in the first four semesters, while core Petroleum Engineering courses are taught in the last six semesters. The major areas of concentration are Reservoir Engineering, Drilling and Production Engineering and Formation Evaluation. The 400-level students embark on Students Industrial Work Experience Scheme (SIWES) which involves six months of industrial training, starting immediately after the Alpha Semester.
Vision
The vision of the Department is to become a leading world-class Department of Petroleum Engineering that is committed to raising a new generation of industry-ready engineers known for their prowess in solving challenges presented by the constantly evolving oil and gas industry.
Mission
The mission of the Department is to nurture readily employable graduates that are productive at entry-level positions in the Oil and Gas Industry who are well-grounded in the fundamentals of Petroleum Engineering as well as tools and applications in solving real-world challenges.
Philosophy
The Philosophy of the Department of Petroleum Engineering is in consonance with the overall departure Philosophy of Covenant University. The Department adopts a very practical and realistic approach to the solution of all petroleum engineering problems based upon a sound mastery of underlying theories and principles in order to produce graduates who will impact their society and environment positively and bring about the desired changes that will place Nigeria among the twenty most developed nations of the world by 2020, in alignment with the Millennium Development Goals (MDGs). As such, our products are capable of making informed contributions to the resolution of technological engineering issues in a globalized environment.
Objectives
To put in place curricula that cover broad and dynamic engineering principles, working knowledge of entrepreneurial, marketing and management principles.
To empower our students with the necessary skills to create value and bring the solutions needed to tackle challenges in the petroleum and allied industries.
To make our graduates foremost petroleum engineers in the country and internationally through a well-designed competency-based training programme of teaching and research.
To facilitate the acquisition of practical work experience in the industries.
Program Educational Objectives
The Petroleum Engineering programme aims to enable suitably qualified graduates from a range of engineering backgrounds to:
OB1 Develop knowledge, skills (including transferable skills, such as leadership, motivation, time management, prioritisation, delegation, listening, communication, analytics) and understanding, as well as awareness and "know how", in the fields of engineering and its related disciplines so that as graduates they will be equipped to enter into self-employment and employment as professional engineers progressing on to Registered Engineer (or equivalent status) or a wide range of other professional careers.
OB2 Prepare them to engage in life-long and critical enquiry with skills in research and knowledge acquisition and an appreciation of the value of education to the wider community.
OB3 Provide them with internationally recognised qualifications which meet and exceed the requirements of the COREN Outcome-Based Education Benchmark for Engineering Programmes in Nigeria and international Benchmark Statements for Engineering for ABET, Engineering Council, UK, etc.
Students Outcome
Apply knowledge of mathematics, science, engineering fundamentals and an engineering specialization to the solution of developmental and complex engineering problems.

 

O2. Problem Analysis

Identify, formulate, research literature and analyse developmental and complex engineering problems reaching substantiated conclusions using first principles of mathematics, natural sciences and engineering sciences.

 

O3. Design /development of solutions

Proffer solutions for developmental or complex engineering problems and design systems, components or processes that meet specified needs with appropriate consideration for public health and safety, cultural, societal and environmental considerations

 

O4. Investigation

Conduct investigation into developmental or complex problems using research based knowledge and research methods including design of experiments, analysis and interpretation of data, and synthesis of information to provide valid conclusions.

 

O5. Modern Tool
Usage

Create, select and apply appropriate techniques, resources and modern engineering and ICT tools, including prediction, modelling and optimization to developmental and complex engineering activities, with an understanding of the limitations.

 

O6. The Engineer and Society

Apply reasoning informed by contextual knowledge including Humanities and Social Sciences to assess societal, health, safety, legal and cultural issues and the consequent responsibilities relevant to professional engineering practice

 

O7. Environment & Sustainability

Understand the impact of professional engineering solutions in societal and environmental contexts and demonstrate knowledge of and need for sustainable development.

 

O8. Ethics

Apply ethical principles and commit to professional ethics and responsibilities and norms of engineering practice, including adherence to the COREN Engineers Code of Conducts.

 

O9. Individual and Team work

Function effectively as an individual, and as a member or leader in diverse teams and in multi-disciplinary settings.

 

O10. Communication

Communicate effectively on developmental or complex engineering activities with the engineering community and with society at large, such as being able to comprehend and write effective reports and design documentation, make effective presentations, and give and receive clear instructions.

 

O11. Project Management and Finance

Demonstrate knowledge and understanding of engineering, management and financial principles and apply these to one's own work, as a member and leader in a team, to manage projects and in multi-disciplinary environments.

 

O12. Lifelong learning

Recognize the need for, and have the preparations and ability to engage in independent and lifelong learning in the broadest context of technological and social changes.
Departmental Handbook
In line with.